About Our Team Of Marketing & Sales Professionals:
Our talented duo of online marketing professionals remains on the forefront of the latest trends in the industry. We strive to stay ahead of the curve to provide the best results to our clients. We know you deserve nothing less.
"Excellence is an art won by training and habituation. We do not act rightly because we have virtue or excellence, but we rather have those because we have acted rightly. We are what we repeatedly do.  Excellence, then, is not an act but a habit." –Aristotle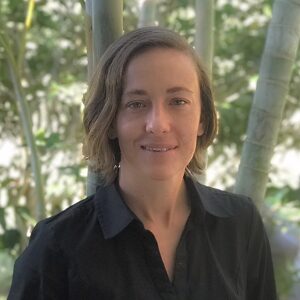 Sara Hansen, Founder & President
Sara Hansen is an experienced leader in the online marketing realm. With over 10 years experience in online marketing, social media marketing, SEO, content management, project management, sales, and customer service.
As an entrepreneur from a young age, Sara knows what it takes to be a successful business owner and can relate to our clients who are constantly striving to achieve their business goals. As a client of hers, you are not just another number to Sara. She personally relates to you, your business, your business goals, and your motivation. Sara thrives on personally doing the work needed to help you reach your business goals and increase your ROI.
Aside from thriving in the online space, she excels outside the office as a competitive surfer, accomplished artist/painter, public speaker, and has lent her time to support several brands & charities that support causes from Environmental Protection to Suicide Awareness.
Christina Hansen, Co-Founder & Director of Sales
Christina Hansen is a sales ace, with massive amounts of sales experience in many different industries including business-to-business, retail, medical, and even car sales. Christina is well-versed in the online marketing industry and can break down how our services can fit your needs as a business owner, without overwhelming you with the industry jargon.
She knows how important it is to you, as a business owner, to have the time available to focus on your customers and clients, without having to worry even more about how to promote your business. Christina is an expert at putting together a cohesive solution between our team and your business, to free up that time, and allow us to run as a well-oiled machine for your business. That equals one very important result = increasing your ROI.
Outside of the office, Christina is an avid paddle boarder, budding ukulele player, and a huge music fan. If she's not in the office, you can find her relaxing on the beach or enjoying a rock climbing venture in the jungle.