Digital Marketing Founded On The Goals Of Helping Businesses Reach Their Goals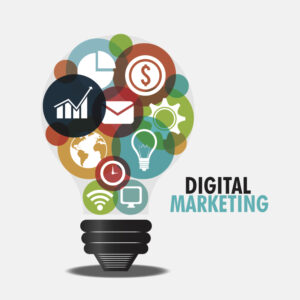 Phoenix Online Innovations was founded in early 2017 as a Search Engine Optimization and digital marketing solution, with one purpose in mind. We want to do everything we can to help businesses reach their goals online and take their businesses to the next level. This started with working with businesses locally in Jacksonville and surrounding areas and has now evolved into also working with businesses throughout the U.S., as well as national and global companies.
Part of our mission statement is that "Your Goals Are Our Goals". We mean every word of that. That's how we differentiate ourselves from the competition. We put everything we have into building a relationship with you and your business; you are not just another number. We pride ourselves on taking on your business goals as if it were our business.
We want you to succeed online and strengthen your business as much as you do. You can always expect us to have a professional, cohesive, and most importantly transparent relationship with you and your business. We will keep you abreast of all aspects of your marketing campaign and the progress we are making.
Experienced Online and Digital Marketing Professionals
With over 10 years experience in online marketing, inbound marketing, and helping businesses succeed on the internet,  we have the skills and experience you are looking for!
Our services include everything from setting up a full Local SEO campaign for a small business to help them bring in more local clients, to doing a complete overhaul of a business' website and content marketing strategy to increase customers and orders. No matter what, we'll make sure we find exactly what you're looking for, and can help create the perfect campaign to reach your business goals.
Example of Our Marketing Success
One example of the success of the marketing strategy we utilize is a local company (and still current client) The Builder's Choice Inc., builderschoiceinc.com . From building their website in 2017, to optimizing the site and preforming social media marketing, they are now ranking in the top position organically in Google and  increased their walk-in sales by over 45% in just one year after website launch.
What if we told you we could do all this for you behind the scenes, while you focus on what's important, running your business? Would you take a 45% increase in business? Contact us today to get started!